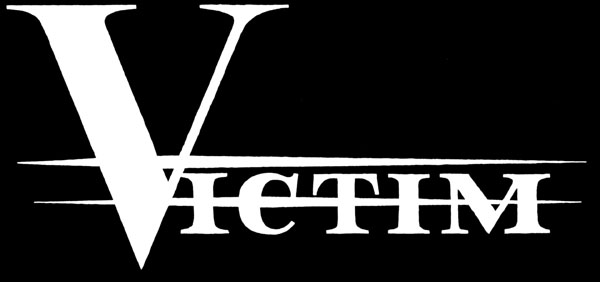 NEWS - JULY TWO THOUSAND AND NINETEEN:

VICTIM PLAY SUPERSONIC FESTIVAL, BIRMINGHAM, UK, SUNDAY 21ST JULY

4.30 PM, SUPERSONIC HELL MOUTH 3 STAGE, EASTSIDE PROJECTS, 86 HEATH MILL LANE, BIRMINGHAM, B9 4AR

TICKETS

VICTIM SECOND ALBUM RECORDING AND MIXING NOW COMPLETED - ITS UNKNOWABLE, UNLIVABLE, DEATHMUSICK - AWAITING MASTERING AND RELEASE --------- ALZO FUKKK! RETURN TO THIS PAGE FOR FURTHER INFORMATIONS. COMPLETE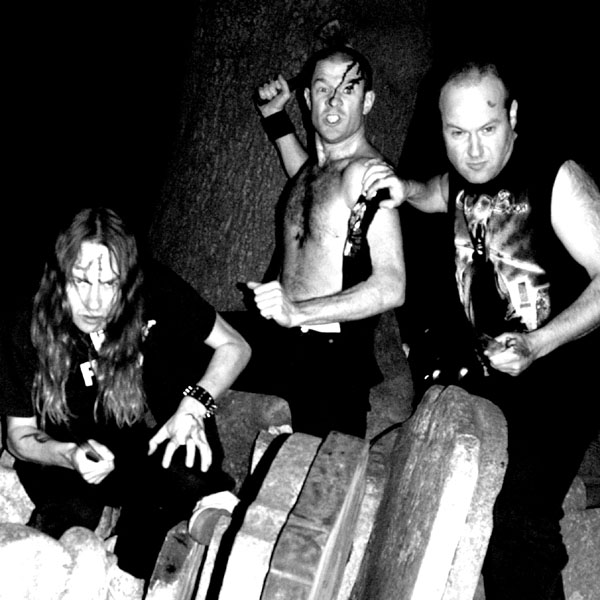 PUB FIGHT..................CAR CRASH..................IRON FIST

PUB FIGHTS KOMMUNICATIONS

GESICHTSBUCH, DAS SOZIALMEDIEN

\

VICTIM DISKOGRAPHY: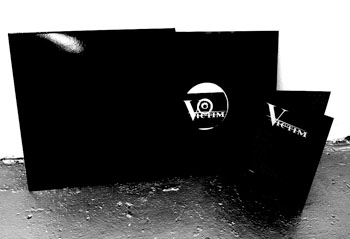 THE FIRST VICTIM ALBUM THUS CONCEIVED WITH TWISTED LOVE AND SUPREME HATE IN A TORTURE CHAMBER IN THE DEPTHS OF EDINBURGH'S DAMP FREEZING UNDERWORLD CHAMBER... POOLS OF GREASY WATER FLOWED THROUGH THE MAGNETIC SPOOLS... IN ANOTHER ERA. THEN FOUR YEARS OF PAINFUL AND FRUITFUL GESTATION LATER AND THE UNDYING CHILD AWAITS ITS LONG AWAITED BIRTH FROM ITS MOTHER'S PROUD WOUND THUS RECORDED AS ALL METAL HAS TO BE ONTO TWO INCH TAPE. PRODUCED BY MAYO THOMPSON. MASTERED DIRECT FROM TAPE ONTO COPPER AT ABBEY ROAD. FORMED ONTO VINYL AT AN ANCIENT EMI FACTORY.
DER TRACK LISTINGS:
SIDE ONE
BUSINE$$ CLA$$ DEATH
BRUTAL SECRET
THE PALACE OF THE END
MIDAS JUDAS
WAKE UP AND SMELL THE CORPSE
SIDE TWO
TREFFPUNKT STUDIO NEUN
STILL
HEAVY METAL WEDDING
LET THE CLUTCH OUT, MAMA
DEBUT VICTIM LP RELEASE DATE 1 OKTOBER TWO THOUSAND AND ELEVEN. FOR SALE HERE, AT KONZERTS AND SELECTED VINYL PURVEYORS SEE BELOW. ORDER BY EMAILING TO THIS ADDRESS. PAYMENT IST BY PAY PAL. PRICE TWELVE UK POUNDS. DELIVERY FREE TO GREAT BRITAIN AND EUROPEAN UNION LANDS, MORE OUTSIDE BY DISKUSSION
BUY THE VINYL LP AT THE FOLLOWING LOCATIONS:
LONDON
KRISTINA RECORDS, DALSTON
SISTER RAY, SOHO
ALL AGES RECORDS, CAMDEN
GLASGOW
MONORAIL MUSIC
NEW YORK
GENERATION RECORDS
ACADEMY LPS
REENA SPAULINGS FINE ART
MIAMI
UNCLE SAM'S MUSIC
BRUSSELS
ELEKTROCUTION RECORDS
NICE, FRANCE
HIT IMPORT
PREVIOUS RELEASES:-
HARD MAG ISSUE ONE COVER CD FEATURING THREE TRACKS
LET THE CLUTCH OUT, MAMA / MIDAS JUDAS / NEARLY BREAKING HEART
ONLY 1000 WERE PRINTED, EACH MAGAZINE COMES WITH A FREE COMPACT DISK FEATURING 12 TRACKS BY: EPIDEME, THE DEVIL, VICTIM, THE COMPANY. CD - PROCESS WALLET - 3-COLOUR CD - 12-TRACKS (4-ACTS X 3-TRACKS) - 56.3 MINUTES - BURNED FROM GLASS
AVAILABLE FROM HARD MAG
DEBUT CD SINGLE ON LEITERWAGEN RECORDS
TEXAS SATAN / TOUGH ROCK / ROCK OFF
CONTACT VICTIM FOR COPIES
ALZO SEE VICTIM LIVE IN "TRENT 2 RENT" A SHORT 35MM FILM BY CASSIUS MATTHIAS / ZOOM FILMS
LIVE: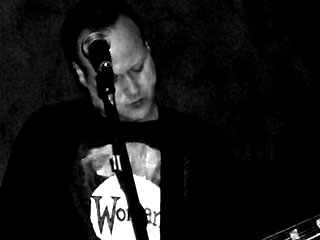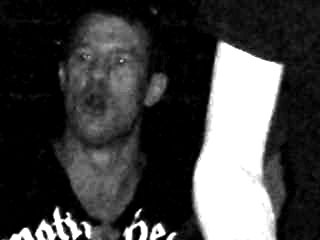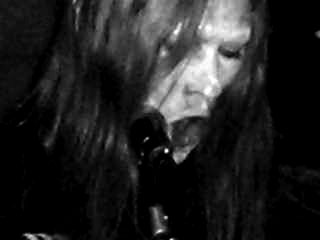 TWO THOUSAND AND THREE:
25TH APRIL - ARTS CAFE, LONDON (WITH FOR MY BRAIN)
25TH JULY - THE CARLISLE, HASTINGS
19TH SEPTEMBER - HIP PRIEST LAUNCH, LONDON (WITH COUNTRY TEASERS)
4TH OCTOBER - TATTY SEASIDE TOWN, WORTHING
TWO THOUSAND AND FOUR:
4TH MAY - THE PLEASURE UNIT, LONDON (WITH GLUE)
23RD JUNE - THE COMEDY, LONDON (WITH THE SCRATCH AND THE MERMAID KICKERS)
18TH JULY - THE FREE BUTT, BRIGHTON (WITH COUNTRY TEASERS AND I'M BEING GOOD)
19TH JULY - VICTIM SINGLE LAUNCH, THE WINDMILL, BRIXTON (WITH COUNTRY TEASERS)
5TH DECEMBER - LEITERWAGEN LABEL MEGAANGRIFF, BLUE SHELL, LUXEMBURGERSTR. 32, COLOGNE, GERMANY (WITH SE GOLDEN THORSTEN AND DON HOBBY)
8TH DECEMBER - THE PLEASURE UNIT, 359 BETHNAL GREEN ROAD, LONDON E2 (WITH VIVACHI, AND NOW WE'RE EVEN AND PENNY RED)
TWO THOUSAND AND FIVE:
27TH JANUARY - VICTIM HOSTED THREE BAND/NO BASS FRENZY AT THE MONTAGUE ARMS, 289 QUEENS ROAD, NEW CROSS, LONDON SE14 (WITH EPIDEME AND KILL KILL KILL)
29TH JANUARY - OUR MAJOR NEW YORK SHOWCASE AT SIBERIA (WITH VRKOLAK)
1ST FEBRUARY - TRASH, 256 GRAND ST., WILLIAMSBURG, BROOKLYN (WITH METALFIER AND SAYNONARA)
8TH JUNE - EASTEND BUTCHER AT THE RHYTHM FACTORY, LONDON (WITH CORPSING, ETHERNAL, DOMINO EFFECT AND MEGGIDO)
13TH JULY - THE UNDERWORLD, CAMDEN, LONDON. VICTIM HEADLINE (WITH SUPPORT FROM SOCIAL HEAD REMOVAL AND RISE TO ADDICTION)
23RD SEPTEMBER - "THE MACHINE ROOM" HOLLOWAY, LONDON. FREE DEATH AND PAIN PARTY (WITH NO BRA, CÜNST AND COUNTRY TEASERS)
17TH DECEMBER - VICTIM MIDWINTER PARTY, "THE MACHINE ROOM" HOLLOWAY, LONDON N7 (WITH GLUE & NOUGHT)
TWO THOUSAND AND SIX:
27TH MAY - PARTY FOR THE OPENING OF "AFTER THE BUTCHER", LICHTENBERG, BERLIN (WITH DIE BAND)
30TH DECEMBER - THE BUFFALO BAR, LONDON, (WITH THE REBEL AND SHIT & SHINE)
TWO THOUSAND AND SEVEN:
12TH JANUARY - THE NEW DOME "KULTURKAMPF" EVENT, STRATFORD, EAST LONDON.
1ST MARCH - THE ONE O'CLOCK GUN FUNDRAISING EXTRAVAGANZA AT THE WEE RED BAR, EDINBURGH COLLEGE OF ART, SCOTLAND (WITH THE RUBY TUESDAYS' 'OFF THE CUFF' AND POETRY)
22ND MAY - THE WINDMILL, BRIXTON, LONDON (WITH DIE DIE DENEUVE AND JUNKYARD CHOIR)
7TH JUNE - THE HEAVY METAL WEDDING, ALTRINHAM, CHESHIRE
26TH NOVEMBER - "THE BRAIN-IDIOTS MIND-THOUGHTS", THE MACBETH, 70 HOXTON ST, SHOREDITCH, LONDON N1 (WITH CHARLOTTEFIELD AND PLUG).
TWO THOUSAND AND EIGHT:
(NO GIGS - ENSCONSED IN PRACTICE STUDIO)
TWO THOUSAND AND NINE:
5TH FEBRUARY - THE SLAUGHTERED LAMB, CLERKENWELL, LONDON: "PETE ACKROYD'S AXE CELLAR STAMPEDE", WITH THE DEVIL AND TEMPLE OF MITHRAS. DJ PLUG. DAS VICTORIOUS RETURN. METAL OVERTHROWING BY RISE OF THE MACHINES - RESISTANCE WAS/IS USELESS. A SHATTERINGLY GREAT NIGHT THANKS TO ALL BANDS & DJS.
26TH JUNE - "CAMDEN CORPSE FLOTSOM" - THE CONSTITUTION, CAMDEN, LONDON - WITH PLUG AND THE DEVIL & TEMPLE OF MITHRAS DJ SET - THE SAME KONZERT REPEATED BETTER, HARDER, LONGER - VICTIM DEBUT OF THREE NEW SONGS - GOTTERDAMERUNGG
8TH JULY - WEST GERMANY, KREUZBERG, BERLIN - WITH BEAUTIES OF THE NIGHT AND MOTHERLAND - 9 PM - FRENZIED POWER UP FOR STASI GIG,... MOTHERLAND V. HOT - MASSIVE HAILS TO ALEXANDER AND BEAUTIES + MAGNUS, AND INGO FUER GASTFREUNDLICHKEIT - A BOILING CAULDRON OF HELL SCREAMING HATE, VEILS, WATERFALLS OF SCALDING MOLTEN METAL ALL OVER THE FIRST FEW ROWS
9TH JULY - VICTIM HEADLINE SHOWCASE IN FORMER STASI HQ, WITH ERSTE STUFE HAIFISCH ORGANISED BY THOMAS KILPPER, LICHTENBERG, BERLIN, GERMANY. A STADIUM SIZED FUCK OFF TO STASI TWATS, AN ENORMOUS, RECORD BREAKING HOLZZSCHNITT, A DARKENED MIRROR OF THE BLACKEST EXHIBITION. THANKS TO THOMAS, FRANZISKA, UDO AND ALL WHO TURNED UP TO THE STASI KOMPLEX. GIGANTIC GERMAN HEAD BANGG
TWO THOUSAND AND TEN:
28TH FEBRUARY - THE WATER RATS, 328 GRAYS INN ROAD, KINGS X, LONDON - SUPPORTING PRIMITIVE GRAVEN IMAGE - VICTIM TAKE OFF IN A KIEFER LEAD PLANE AND LAND ON THE DARK SIDE OF SATURN'S OTHER SIDE. MONSTROUS AND VIOLENT. THANKS TO OUR MANAGER FOR RUINING IT WITH HIS £800 BAR TAB AT THE HEATHROW HILTON. METAL.METAL.METAL.METAL.METAL.METAL.METAL.METAL.
15TH MAY, THE CROSS KINGS, - CAMDEN CORPSE FLOTSAM PRESENTED - THE STEPHEN HAWKING ANSWER-PHONE MESSAGE ALL-NIGHTER - WITH PLUG, MITHRAS AND THE DEVIL ----FEAT. DJ ED LEHAN. CYBERKILLER SELF-PROMOTED KILL YOUR PARENTS FEST. VICTIM AGGRAVATED THE BOILING CROWD WITH A MEGA-APOCALYPTIC LIVE ACT, MUSICAL TAUTNESS AND FRIGHTENING THEM. NO SOUND GUY - EXPERIMENTAL SOUND ENVIRONMENT - LOUD AND CLEAR THE SOUND ENVIRONMENT AN ELEMENT OF THE MUSIC.
4TH SEPTEMBER, THE CONSTITUTION, CAMDEN, LONDON, CAMDEN CORPSE FLOTSAM PRESENTED - DROWNED BY DEATH - WITH DETHSCALATOR, ETHERNAL AND WHITBY BAY
TWO THOUSAND AND ELEVEN:
1ST OCTOBER, VICTIM ALBUM LAUNCH AT POWERLUNCHES, 446 KINGSLAND ROAD, DALSTON, LONDON. WITH WHITBY BAY AND " "(sic) TIM GOLDIE
15TH OCTOBER - ABJECT BLOC, LIMEHOUSE TOWN HALL, LONDON. WITH PAEDOPHOBIC BLACKOUT, Z'EV, RYAN JORDAN AND ALEXIS MILNE. THANKS TIM FOR THIS ARENA SIZED HEAVY METAL POISONING.
TWO THOUSAND AND TWELVE:
14TH FEBRUARY - AT POWERLUNCHES DALSTON, 446 KINGSLAND ROAD, LONDON E8. WITH PREMIER ROCK ARTISTS ICE, SEA, DEAD PEOPLE AND UNCUMBER. DEBUT OF THE MASSIVE TWENTY TWO MINUTE PHANTASMAGORIC EPIC : THE TWIN TOWERS.
21ST SEPTEMBER - AT POWERLUNCHES DALSTON, 446 KINGSLAND ROAD, LONDON E8. WITH WHITBY BAY, NO AND THE LOWEST FORM. METAL MET HARDCORE RAGE OFF.
23RD NOVEMBER, AT THE STAGS HEAD, LONDON N1, "DEEP ICE TWIN CRANIUM BUNKER BREAK-IN", WITH CHIPS FOR THE POOR, MITHRAS, AND PLUG (DJ SET). TWIN TOWERS FINAL VERSION EPIC BRAIN SWEEP PINEAL ECLIPSE.
TWO THOUSAND AND THIRTEEN:
(NO GIGS - ENCASED IN PRACTICE CASTLE)
TWO THOUSAND AND FOURTEEN:
30TH APRIL - O2 HEADBANGIN' WEDNESDAYS AT THE VICTORIA DALSTON, WITH WHITBY BAY AND HENGE.
TWO THOUSAND AND FIFTEEN:
SATURDAY OCTOBER 31ST - HALLOWEEN, YE OLDE DEPTFORD LIBRARY, LONDON, WITH WHITBY BAY AND Luv_tri.
TWO THOUSAND AND SIXTEEN:
'SMASH THE RIGHT' TOUR OF AUSTRIA:

SATURDAY NOVEMBER 12TH - FORUM STADTPARK, GRAZ

SUNDAY, NOVEMBER 13TH - RHIZ, VIENNA (SUPPORT FOR BOTH AUSTRIAN DATES: [[[ALTAR:THRON]]] / BeAuTiEs Of tHe NIgHt).

SATURDAY NOVEMBER 19TH - 'YOU ARE THE DRUGS', 32 ORMSIDE ST. LONDON. WITH THE REBEL & DJS. THANKS TO CRACK PIPE VICTIM.
TWO THOUSAND AND NINETEEN:

SUPERSONIC FESTIVAL, EAST SIDE PROJECTS, BIRMINGHAM UK, 21ST JULY

CONTACT VICTIM

PHOTO: ANNA SCHORI. LIVE PHOTOS: SOPHIE POLITOWICZ